Our 2018 Pilgrimage Sept 17 – 30, 2018
Travel to Croatia and the Bosnian Pyramids with Nada Cory on an educational and spiritual journey to discover hidden gems and the magic of healing and energetic light at the Bosnian Pyramids. Join in breaking ground for the Joseph P Cory Foundation's Garden of Hope in Pokupsko, Croatia, marking the launch of our Green House Blue Planet Project in this environmentally conscious European community. Nada Maria Cory, Founder and CEO of the Joseph P Cory Foundation is your Pilgrimage Host. Nada is a native Croatian. Born in Zagreb and raised in Pokupsko. She came to the US in 1972. In 1995 she started following a call to lead a more spiritual, holistic and metaphysical life. Although she lives in Florida she has never lost her love for her native country and now sees a way to involve others in discovering the wonders of Croatia and the Balkans. A trip with her combines the history of the area, the hidden, undiscovered gems, and the areas of healing, energetic light. This is a chance to connect and to commune with Mother Earth, its inhabitants and this ancient, mystical land.
~ Day One Begins Monday, Sept. 17th ~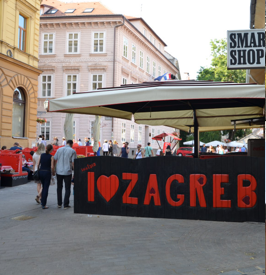 Arriving in Zagreb, you will travel by dedicated bus to the bucolic countryside of sister cities Pokupsko/Topusko. You will have the pleasure of staying in an area rich in prehistoric history. The first traces of humans in the Topusko area were found around 2,500 B.C. This is your opportunity to unpack, acclimate and relax. You will be warmly welcomed by Nada's family and settle in at their boutique Pensione. You can take advantage of the nearby thermal hot springs or take a walk around Nada's family farm. In early evening, a sunset meditation to connect to the old world and to mother earth will be held at the 14th century St. Roko's chapel.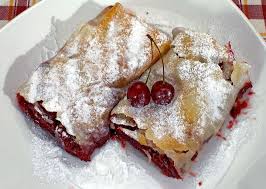 ~ Day 2 Begins Tuesday, Sept. 18th ~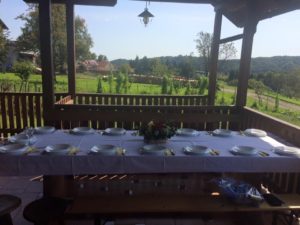 Fall in love with Zagreb. A full day of touring Zagreb begins after breakfast and morning meditation. As a group we will explore the city where the architecture dates back to the Austro-Hungarian Empire. Explore the open-air Dolac Market where for 80 years traders from all over Croatia come to sell their products. And a tour of the Old City. Afterward, you can wander and explore this vibrant city on your own. Finish the day with flair. Upscale Gallo is the perfect end to a perfect day. Where a blend of Italian & Croatian flavors meet. Tantalizing entrees and world class wines.
~ Day 3 Monday, Sept. 18th ~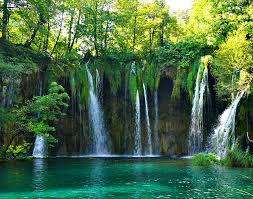 We start with an early departure for a day at Plitvice Lakes. No trip to Croatia is complete without a visit to the oldest national park in Southeast Europe. You will be there to see the 16 interconnected lakes in Autumn. It is an amazing experience. You'll love listening to the sound of the humming waterfalls & wandering across the wooden pathways surrounded by fir, beech and spruce trees. The lakes are famous for their stunning colors, which change from shades of teal, turquoise and dark blues due to the quantity of minerals in the water.
~ Day 4 Wednesday, Sept. 19th ~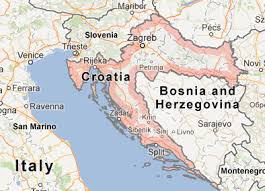 Today is all about you. Hearty breakfast, a morning meditation, then your choice of relaxation: soaking in the thermal pools in Topusko or a prearranged massage, mud bath & other spa treatments. The Jerusalem of Europe…Sarajevo Later in the afternoon will find us flying to the city famous for its cultural and religious diversity. With its East meets West ambiance, it may feel like you are wandering the markets of Istanbul or strolling through Vienna. Once we have checked into the hotel, enjoy Rakia, the national drink in Bosnia or stroll through Old Town, check out the sunset from the Yellow Fortress. This is your night to explore the city.
~ Day 5 Wednesday, Sept. 20th ~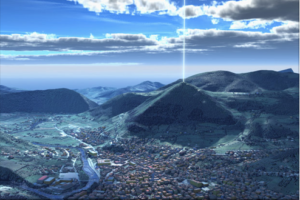 Today we explore the town of Mostar. Our guided tour leads us over the "Stari Most" (Old Bridge). This is the beating heart of the city and a strong iconic symbol of its history. We will visit a traditional Turkish home & the 17th century Mosque of Mehmed Koski Pasina where you will have a panoramic view of the city. Herceg Etno Selo (eco-village) Lunch will be at Herceg which is located in an old-world palace with stone doorways and basements. Here you will find a variety of local and international dishes to enjoy before moving on to Medjugorje. Medjugorje "Medjugorje is the spiritual center of the world!" Pope St. John Paul II After lunch we head to Medjugorje. Ever since six children claimed they saw a vision of the Virgin Mary in 1981, the town has been an important pilgrimage site. Over 40 million people of all faiths from all over the world have visited and left spiritually strengthened and renewed. Dr. Wayne Dyer visited here in one of his later pilgrimages. A long and uplifting day. We depart Medjugorie and make our way back to Sarajevo and our hotel.
~ Day 6 Thursday, Sept. 20st ~
Only recently (re)discovered in 2005, these pyramids represent one of the greatest archeological findings. Carbon dating has determined the Pyramid of the Sun to be over 30,000 years old. (Older than the Great Pyramid at Giza in Egypt.) You will travel the underground Tunnel of Salvation, experience a meditation among one of the megaliths, walk the labyrinths in the Meditation Garden and conclude with lunch on site. This will be a life changing adventure. You will experience intense shifts of energy, connections to higher consciousness and wisdom of the ancient ones who created this place. A Challenge… There will be an option to complete a strenuous climb up the Pyramid of the Sun. The Pyramid of the Sun is one of five known pyramids on this site. Tomorrow we will return to explore more of these mysterious Pyramids. Inspiration continues… Following the amazing experience at the pyramids, we return to Sarajevo to rest for a bit. Then we head to Inat Kuca (The House of Spite) for inspired Bosnian food. You will enjoy sitting on the bank of the river & listen to Middle-Eastern influenced Bosnian music (sevdalinka) while looking at how life takes place in and around the city.
~ Day 7 Friday, Sept. 22nd ~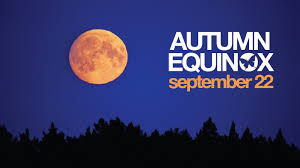 The Autumnal Equinox We will travel once more to the incredible Bosnian Pyramids. It's a spiritual trifecta to be there on the Fall Equinox – when the line between day and night become vertical creating them be equal in length. We will hold an outdoor Equinox Meditation on the Pyramid of the Sun. This is a great opportunity & gift to work on the energy of each other and allow the energetics of this sacred space to perform its magic. A special time, a special place, a special awakening! We will have the opportunity to partake in a private lecture about the Bosnian Pyramids from the experts who have worked closely with the archaeologist who discovered them, Dr. Sam Osmanagich. A farewell to Sarajevo. If you think that you cannot be amazed any further, wait! We will return back to our hotel in Sarajevo for a little R & R. Take in the city one last time or rest. Come evening we will walk the cobbled street to The 4 Rooms of Mrs. Safija. Safija's embodies all the marvelous features that are intrinsic to the city. It cherishes a spirit of a long gone, finer time, when people were devoted to kindness, modesty, refinement, good manners, hospitality, culture and the arts. Born out of a magical romance between two people from different worlds, the restaurant is a lasting testament to love.
~ Day 8 Saturday, Sept. 23rd ~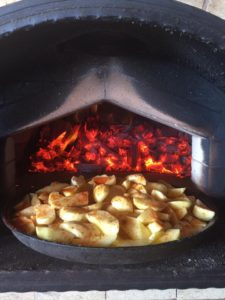 Recharged and ready. Aaaaah. Nothing like a day of recharging your batteries and indulging in self-care. Now comes a treat for the other senses – dinner at Villa Dora. Nothing beats a home-cooked meal after a long day. Sometimes the finest restaurants cannot capture the special love and affection that goes into fresh cooked bread, homemade cheeses and the sun-kissed fruit from the backyard trees made into a special dessert or drink.
~ Day 9 Sunday, Sept. 24th ~
This is your day to shop for souvenirs in Zagreb, indulge in Kremshnita, ride the cable cars to the Old City, whatever your heart desires, before the Farewell Dinner. Farewell Dinner. It's hard to say Goodbye.. but at least we will do it in style.
~ Day 10 Monday, Sept. 25th ~
"Dovidenja" We rise early to catch our flight back to our homes. You are leaving Croatia, but Croatia will never leave you. May the memories you will have created on this trip sustain you until you can return again.
This is a small exclusive group. The trip cost is $3250. (Double Occupancy) (14 Days) $3750 (Single Occupancy)
A deposit of $500 secures your spot – Due May 1, 2018. We expect to fill up fast – get your deposit in soon to hold your space.
Here is a testimonial from a member who attended the 2017 Pilgrimage
I wish to thank you for the life changing opportunity of attending your pilgrimage to Croatia.
I had never taken such a huge leap of faith in my life, as I did in making the decision to journey on the pilgrimage. Having never traveled such a distance, by myself, not knowing you or the others attending, where I was going, not knowing the language or what I was in for, was somewhat scary. Yet, I can tell you, I have absolutely no regrets!
The experience of the places we visited, was enlightening and rewarding on so many levels. To feel the energy of the land and the people, to hear the stories and history was more than I could have ever imagined.
No one can explain or articular the feeling one encounters when walking through the tunnels and property of the Bosnian pyramids. Hearing the history, seeing the remnants of what happened in that part of the world and observing the communities today, was totally incredible !
The accommodations at Villa Dora and the friendliness of your family, made me feel so welcome. It was like we where all descendants of the same tribe, being greeted with open arms and hearts.
If anyone was to ask me if this journey was something they should do, I would ask them, what was stopping them! What I learned about myself and the culture was so much more then I could have discovered by viewing videos, studied,read, or experienced through others sharing.
I hope to make this journey again in the future, to revisit my new family and the land you once called home.
With Sincere Gratitude,
Annette Parker
Waterloo, Ontario
Canada