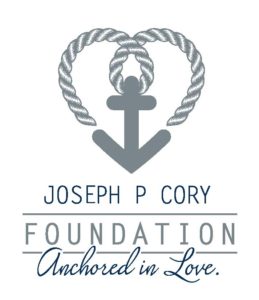 As Founder of the Joseph P Cory Foundation, I am honored to have such an esteemed Advisory Board. In our mission to create good for all through wellness education and guidance, we welcome the support and cooperation of these individuals who share our dedication to serving the collective good of all on this beautiful planet. The communal wisdom of heart-centered individuals and organizations advances the goals of all. Each member of the Advisory Board contributes in profound ways to the empowerment of citizens around the world. We are grateful for their support of our mission - Planting Seeds of Wellness. ~ Nada Cory
Mary Morrissey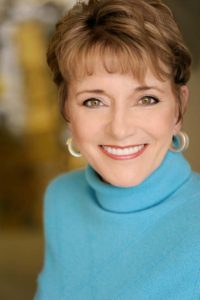 Speaker, best-selling author, and consultant for over three decades, Mary Morrissey's transformational talks and seminars have made heroine of the elite teachers in the human potential movement. She is the president and founder of LifeSOULutions, an international company providing programs and products that transform dreams into reality. Her work takes her weekly to different parts of the globe.
Mary is the Co-Founder and the first President to the Association for Global New Thought. Along with Dr. Michael Beckwith, she became the first New Thought minister to be appointed to the Executive Counsel of the Parliament of World Religions. She has spoken three times at the United Nations as the national Co-Chair for A Season of Non-Violence and has received the honor of being inducted into the Martin Luther King Order of Preachers.
Representing the Association for Global New Thought, she has co-convened and facilitated 3 different weeklong meetings with His Holiness The Dalai Lama in leading conversations with world leaders, and addressing the most significant issues our world is facing. In addition, as part of the Gandhi-King delegation, she met with Nelson Mandela in Cape Town, South Africa.
She is the author of two best-selling books, No Less Than Greatness and Building Your Field of Dreams, which became a PBS special. Featured in the movies The Moses Code and Beyond The Secret, Mary Morrissey has also authored numerous audio programs, including the popular co-produced audio, Working With the Law with Bob Proctor. As a highly sought after inspirational speaker, executive coach, and corporate consultant, Mary has 30 years experience of empowering individuals in achieving new heights of spiritual aliveness, wealth, and authentic success.
Mary has a Bachelor's Degree in Education, a Master's Degree in Counseling Psychology, and an honorary Doctorate in Humane Letters. She has been an ordained minister for more than 30 years. While Mary holds some significant degrees and achievements in higher learning, she says her two most important degrees are the two black belts she has earned: one in success and the other in failure.
Cynthia Kersey– Founder & Chief Executive Officer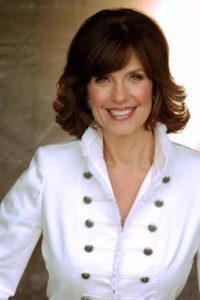 Cynthia Kersey is the Chief Humanitarian Officer of the Unstoppable Foundation whose mission is to ensure that every child on the planet receives access to the life-long gift of education.
Cynthia is a leader in the transformational industry. She's the bestselling author of two books, "Unstoppable" and "Unstoppable Women", a collection of powerful stories and strategies from people who through perseverance and consistent action turned obstacles into personal triumph. These books have motivated countless readers with over 500,000 copies sold worldwide in 17 languages.
"I want every child on the planet to receive access to the life-long gift of education"                                                         Cynthia is also an inspiring speaker, entrepreneur, national columnist and contributing editor to Success Magazine, and was a featured guest on the Oprah Winfrey Show when Oprah launched the Angel Network.  Cynthia is a member of the Transformational Leadership Council — an organization made up of internationally known thought leaders and educators including founder Jack Canfield, creator of the mega best-selling "Chicken Soup for the Soul" series.  As an organization, they impact millions of people worldwide and through a rigid vetting process awarded the Unstoppable Foundation as their designated humanitarian organization to support in 2012. Cynthia's passion is showing how each of us can solve the world's most seemingly impossible challenges through simple individual actions.
Marin Dragojevic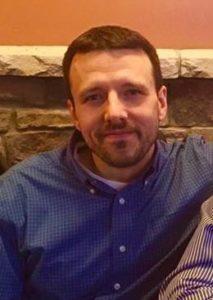 , President at Namyera, LLC
The Joseph P Cory Foundation, Inc. is founded on honoring family and good works. Marin Dragojevic brings his talents in strategic planning and business management to support the foundation. Education -University of Miami School of Business Administration and MBA with Management Emphasis. Old Dominion University, Bachelor of Arts (B.A.), International Relations and Affairs and Summa cum Laude.
Quote ~ Be a light unto yourself. Take nothing for granted. Inspect what you expect. Trust but verify. In a life overwhelmed by information flows, the search for demonstrable truth, facts and wisdom, it is easy to follow the path of least resistance. Don't give in to entropy. Choose the road less traveled. Invest in effort others shun, and your return will be exponential.
"We choose to go to the moon not because it is easy but because it is hard." ~ JFK
Dr. Michael J. Shea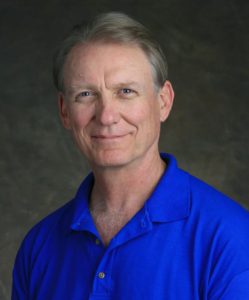 Michael J. Shea is one of the preeminent educators and authors in the fields of somatic psychology, myofascial release and craniosacral therapy. He leads seminars throughout the U.S., Canada and Europe.
Education, Certification and Experience                                                                                                                                                                  Dr. Shea received his master's degree in Buddhist Psychology at Naropa University, and a doctorate in Somatic Psychology at The Union Institute. In 1986, he was certified as one of the first Full Instructors of CranioSacral Therapy by the Upledger Institute.
Dr. Shea has been a Florida Licensed Massage Therapist since 1976, and was an advanced rolfer for 20 years. He is a founding member of the International Affiliation of Biodynamic Trainings and the Massage Therapy Body of Knowledge task force (MTBOK).
Spiritual Education                                                                                                                                                                                                       Dr. Shea brings a unique cross-cultural perspective to teaching health and healing, with a teaching style grounded in a spiritual practice of developing compassion with the use of manual therapy.
He is a formal student of His Holiness the Dalai Lama, and past apprentice with a medicine man on the Navajo reservation in Arizona. Because of the influence of the Dalai Lama, Dr. Shea's clinical focus is on treating infants and children with neurological problems and developmental delays. This also includes teaching clinical skills for adults that carry pre and perinatal trauma.
Books - Including Somatic Psychology and Biodynamic Craniosacral Therapy – Volume 1 through 5, Myofascial Release Therapy and Biodynamic Craniosacral Therapy: The Heart of the Practice.
Personal - Dr. Shea makes his home in South Florida with his wife, Cathy.
Robby Besner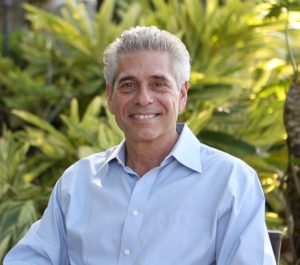 Rob Besner, CEO and Chief Science Officer of Therasage, has always been an advocate of natural health and wellness.  Graduating from Boston University in Pre-Med, Psychology and Business, he continued onto post graduate work at Case Western Medical School, and Naturopathy.  After many years of illness, Mr. Besner's teenage daughter was diagnosed with Lyme Disease.  This began his mission to find alternative, holistic and homeopathic avenues of treatment.  He discovered the natural healing effects of Infrared frequencies and began developing specialized devices and applications to help his daughter with her health challenge.  When he saw the positive results, he felt compelled to share what he had discovered, and formed Therasage, now recognized as the leader in integrated Infrared technology.
Mr. Besner is a guest speaker, sharing his passion and knowledge on the natural healing power of Infrared at medical conferences and summits around the globe.  He is a health educator and speaker at the world renowned Hippocrates Health Institute, as well as an honored member and presenter at the World Federation of Chinese Medicine Societies. Mr. Besner continues to develop new applications to bring the power of healing with nature to the world.