Our Board of Directors
Nada Cory, Board President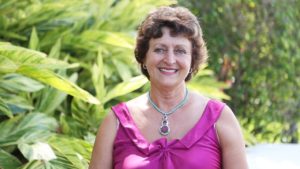 Nada Maria Cory, born in Zagreb, Croatia and raised in Pokupsko, a small sleepy town in the rural area within the greater municipality of Zagreb, the capital of Croatia.
She now resides for over thirty years in the US where she initiated a Non Profit Organization, the Joseph P Cory Foundation, in the memory of her late husband, and her shared passion of educating people of all walks of life in taking charge of their wellness and wellbeing.
Her love for people and Mother Nature has no borders and brings her back full circle to her homeland where she continuously encountered a very tangible hardship and mindset in the lack of inmate capacity of her people. 
As she perceives the greatest potential in them and the rich organic land they all have abundantly, she has taken it upon herself to awaken the love for the land and the gift of not just being of economic benefit to them but also for the greater good of all.
This deep desire and love has propelled Nada to create Nadona International and spearhead the shift in an economically depressed, yet rich in beauty of land and spirit that dwells in all.
Dr. Anahitta Jafari

Since the age of 13, Dr. Anahitta Jafari has lived, researched, studied, and practiced the ancient and traditional Persian medicine of Avicenna. She is renowned for her knowledge on Persian Ethno Botany and the power of Medicinal herbs.
In addition to her medical degree from Iran, she has degrees in acupuncture, homeopathy, hypnotherapy and more. She treats people from all over the world and has been invited to speak at many universities, churches and organizations worldwide.
Dr. Jafari has worked passionately to help everyone obtain ideal health and well-being and has made a difference in countless lives. She is known for her charity, remarkable stamina and unwavering faith in humanity. She returns to Iran when she can and spends time in the venerable Libraries reading ancient Persian medicinal texts. As wonderful as she is as a teacher, she considers herself a life-long student.
In the spirit of a noble and true healer, Dr. Anahitta says, "I have been blessed and privileged to continue the path as far as time allows, to share my knowledge with others, to discover and create new ways to achieve better health and continue to serve humanity for optimal mental, spiritual, and physical health."
As a dear friend and colleague, Nada is delighted to honor Dr. Anahitta Jafari with the Joseph P Cory Foundation's 2017 Inspirational Women Achievement Award.
Cathy Shea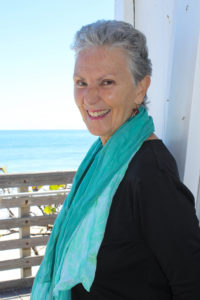 My life began in Pittsburgh, PA in a big, loving, wild family with 9 siblings. Our home was loud and chaotic with so much going on all the time. By the time I was 11 years old, I had a mouthful of mercury dental fillings. As I grew older, my health declined and finally, after years of being told I was crazy, I was diagnosed with "Heavy Metal Poisoning."
Growing up, my Grandmother lived with us and always used the enema bag on the back of our bathroom door for any ailments. When my natural doctor suggested cleansing, I had memories of those early days and feeling better after the enema. In 1984 I began to study in earnest and create a new lifestyle that includes organic foods, routine cleansing, relaxation practices and a focus on living my life from a spiritual perspective.
After crashing with "Chronic Adrenal Fatigue" it was clear that my hectic real estate career had to come to an end. Thankfully, I had entered a solid 12-Step Program to understand how to eliminate dysfunctional relationships that matched the drama in my family system.
In 1992 I earned my Florida License for Massage and Colon Hydrotherapy. Today I am known as a Gut Restoration Expert and teach naturopathic principles of cleansing all over the globe. Our network of therapists includes health care professionals in 32 countries and we are all holding the intention to help end suffering.
What I feel I can contribute to the Joseph Cory Foundation is my ability to simplify information that relates to health and wellness. It is also exciting for me to join forces with the global grid of international health educators since many of my connections will open doors for the Foundation. It is an honor to be included in this team!
Patrick Cory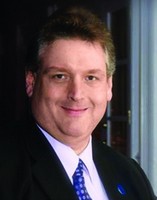 Patrick Cory serves as Chief Executive Officer at Patrick Cory Consulting.                                        Some notable public appearances include the Furniture Today Leadership Conference, Furniture Today Logistics Summit, the High Point Market and he has conducted several seminars at NHFA conferences. Mr. Cory is an active executive board member of the Greater New York Home Furnishings Association, the Metropolitan Furniture Association, the Specialized Furniture Carriers Association, the International Furniture Transportation                      Logistics Council and a member of the American Furniture Hall of Fame, National Home Furnishings Association, and the Tri-State Home Furnishings Association. Mr. Cory remains active at the Rothman Institute of Entrepreneurship at Fairleigh Dickinson University serving as a judge for their annual New Jersey Family Business of the Year award, the award Cory so proudly received in 2008. He is also involved with many charitable organizations, serves as Chairman of the City of Hope Northeast committee, National Executive Board Member of the City of Hope - Home Furnishing Division, and is on the Tribute Committee of the Anti-Defamation League. Mr. Cory is the recipient of numerous awards including the 2009 GNYHFA Meadoff Award, Furniture Today's Young Executives, and the Cory Chairman's Award on multiple occasions. Mr. Cory is the grandson of Cory's founder and son of Chairman Joe Cory, Sr. He is a graduate of Admiral Farragut Naval Academy. Mr. Cory attended Florida Atlantic University and St. Peter's College.
Melody Besner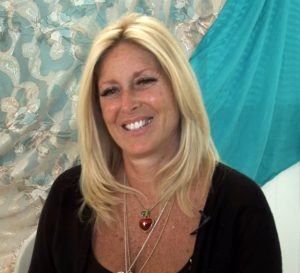 Barbara Sunden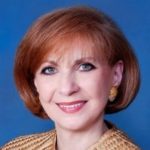 Barbara Sunden known for her decade's long success as a sales leader is a "global
leader" in the industry of sales training, leadership development and experience in
building strong organizations.
She has simplified and mapped the method for others to engage, embrace and excel on
their own journey. Creating a network and organization of thousands of people in
a direct sales community has given Barbara a basement to skyscraper experience.
Known as a 'Leader of Leaders' Barbara has helped develop and train thousands of
leaders in 6 continents.
From 2007 to 2012 she was the top earner in the Mary Kay Inc. sales force and ranked
as the number one Elite Exec. National Sales Director having commanded a 7-figure
income for many years. During her career Barbara has become the 'go-to' person for
developing leadership skills.
Barbara's current business, Leaders' Take the Lead, focuses on teaching, speaking and
training transformational leadership development principles to entrepreneurs.
Barbara resides in both Old Tappan, New Jersey and Wellington, Florida.
She is married to Richard and has 2 sons and 2 college age grandchildren.
GLOBAL ELITE EXECUTIVE NATIONAL SALES DIRECTOR
Barbara …
§ Joined Mary Kay Inc. (a Dallas based global company) in April 1972
§ Debuted as a Sales Director in October 1973
§ Became a Senior Director November 1974
§ Honored as a Go Give Recipient June 1978
§ Promoted as a National Sales Director in January 1982
§ Became a Senior National Sales Director July 1984
§ Advanced to Global Elite Exec. NSD
DURING HER CAREER BARBARA WAS …
• A charter member of the PRESIDENT'S CLUB for 16 years.
• A member of the INNER CIRCLE for 24 consecutive years
• Developed and led the #1 Organization in the entire MARY KAY company for 5
Consecutive years until retirement with sales Consultants and Directors in
7 countries. (the U.S., Canada, the U.K., Mexico, Brazil, Korea & the Philippines).
• Jan. 2013 was appointed as an Elite Exec. National Sales Director Emeritus at
retirement.
Ginger Webb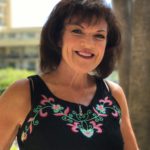 Ginger is a Virgina licensed Real Estate Broer & Investor. She is a single parent of a beautiful, smart, talented 21 year old, A Certified Life Mastery Coach, sister, daughter, aunt, friend. A world traveler and a continual student of life.