Green House Blue Planet
Healing Garden of Hope
It is our vision at the Joseph P Cory Foundation (JPCF) to educate children, families and communities so they may navigate through daily living in the most beneficial, simple, yet effective ways, to achieve and maintain wellness. We aspire to strengthen the urban agriculture movement – garden to table – by growing local produce using ecological practices. JPCF provides learning opportunities through educational programs, volunteerism, internships and jobs; networking with other like-minded leaders and organizations.
Green House Blue Planet Healing Gardens of Hope are planted and grown with the partnership and support of local, national and international communities. Our green walls and green gardens are thriving from South Florida to New York, and as far as Croatia!
Please partner andsupport our efforts; You literally become a seed for the health and wellness movement emergent across our world. Become a "Homegrown Hero" and your alliance will help us exceed our goals. We are seeking both financial and in-kind support, volunteers, affiliates, instructors and new locations to plant our gardens. We encourage you toadopt a leadership role as wepartner and nurture this magnificent Green House Blue Planet dream!
Dig In Now and watch us grow! DONATE HERE Green House Blue Planet 
Small School Garden - $350
Large School Garden - $750
Large Community Garden - $1,200
A Garden in Your Name - $3,000
Greenhouse Sponsor - $20,000
If
y
o
u
r
P
a
l
m
B
e
a
c
h
C
o
u
n
t
y
S
c
h
o
o
l
i
s
i
n
t
e
r
e
s
t
e
d
i
n
a
n
or
g
an
i
c
h
e
r
b
g
a
r
d
e
n
,
f
ol
l
ow
t
h
i
s
l
i
n
k
an
d
s
e
e
h
ow
i
t
ca
n
ha
p
pe
n!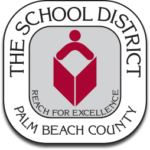 Riverbend Park Farmstead
Gardens of Hope for Health and Wellbeing
The Joseph P Cory Foundation, collaborated with their newest partner in wellness,Palm Beach County Parks and Recreation, Saturday, November 3rd, to showcase their "Gardens of Hope", in conjunction with Riverbend's annual Living History Day. Hundreds of kids and their families were on site, to get a "taste" of Pioneer Living at Florida's turn of the century. "How can you drink a pumpkin?" Well, Raw Chef Olga Keller, a JOPCO member of the Joseph P Cory Foundation, can show you how. Using Seminole pumpkins, authentically grown and harvested at the Riverbend Farmstead, Olga created a delicious and nutritious smoothie, urging attendees to trade out unhealthy snacks* for something yummy; complete with color, crunch, vitamins, minerals protein, fiber and more! Hands down, it was a culinary delight.    Educators presented "The "D" word" - Dig, Drop, Drench, Dazzle, and Dine®, an early learning interactive program, that teaches young children that healthy eating begins with knowing how to grow, cook and eat good food. Instructorsassistedyoungstersas they decorated a starter "seedling" pot, and handed out instructions and organic seeds tostart their own garden at home. Age appropriate gardening books were read to reinforce this important message, some with characters familiar to people young and old.
Gardening Guru Nada Cory and her team displayed samples, a rainbow of fresh herbs and vegetables that will be harvested in the Foundation's Gardens of Hope, when mature. These gardens, one of several initiatives created to fulfill their mission of empowering people and communities to achieve wellness and wellbeing, are being planted to strengthen the urban agriculture movement – garden to table – by growing local produce using ecological practices.
For more information about the Joseph P Cory Foundation, Inc., please contact: info@josephpcoryfoundation.org or 561-501-3538.
If you would like to be a steward/volunteer of the Riverbend Garden of Hope Project, please click here to register with Palm Beach County Parks and Recreation.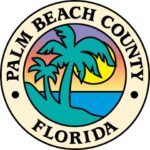 By doing so, you may receive community service hours and an opportunity to apply for the Joseph P Cory Foundation's "Pay It Forward" scholarship. This is a great opportunity for students, organizations that support the environment/agriculture, and if you love the outdoors! Note that our harvest gets donated back to the undeserved communities, so there are tasks for everyone!
JPCF Green House Blue Planet in action at EMMA school in Boca Raton, Fl. in November 2017 

Dr. Jafari's message

We value every relationship. We are always looking for people and companies who consider our cause worthy of an investment. Each garden brings value and heart to a community, enriching many lives in many different ways, and always for the better. We are very proud of the work and accomplishments that JPCF has completed and we continue to develop within our communities and empower and educate a health and wellness movement.
Robby Besner shares his thoughts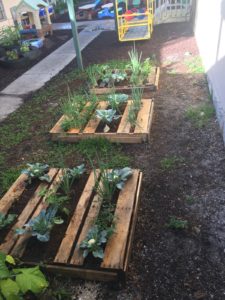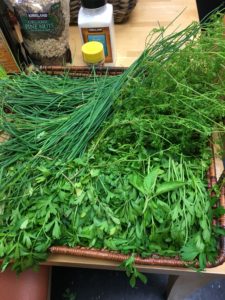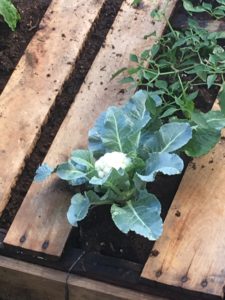 Our first Garden Project at Cory Facility in Pompano Beach, FL