JOPCO Consortium of Holistic and Integrative Practitioners 
Jointly Organized Professionals Collaborating Optimally
A note from Founder and President Nada Cory...

Conscious Living through Education and Support
 Jointly Organized Professionals Collaborating Optimally! That is exactly what enfolded on a beautiful afternoon, Saturday, October 20th. The Joseph P Cory Foundation's JOPCO Consortium of Health and Wellbeing Speakers Bureau presented a live streamed Facebook event in support of Breast Health Awareness month.  Collectively, the multi-disciplined group of experts offered professional advice on therapies, products, and protocols, to educate viewers in establishing new lifestyle habits for optimum health. Questions that were preciously sent in from the community and beyond, were posed to each speaker by founder and president Nada Cory, who as moderator, presented them to each spokesperson.
JOPCO is the newest addition to the Joseph P Cory Foundation's programs and resources. The group consists of heart-centered affiliates and ambassadors who embody the organization's mission and serve our community, as they exercise their collective knowledge.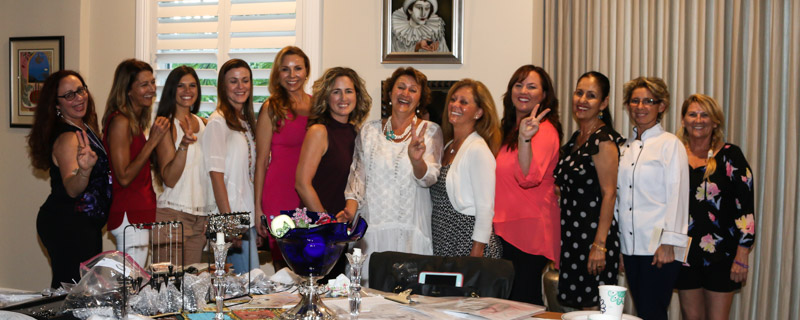 For anyone who missed this engaging and impactful event, you can view it on the Cory Foundation's website in their online video library page. Be sure to find them on Facebook, like and share, so you can continue to be guided in acquiring and maintaining optimal wellbeing! To view all the expert videos from our panel, visit our Wellness Video Library
For more information or to become a JOPCO member: 561-501-3538, info@josephpcoryfoundation.org or josephpcoryfoundation.org.
Next event is Dec, 8,  2018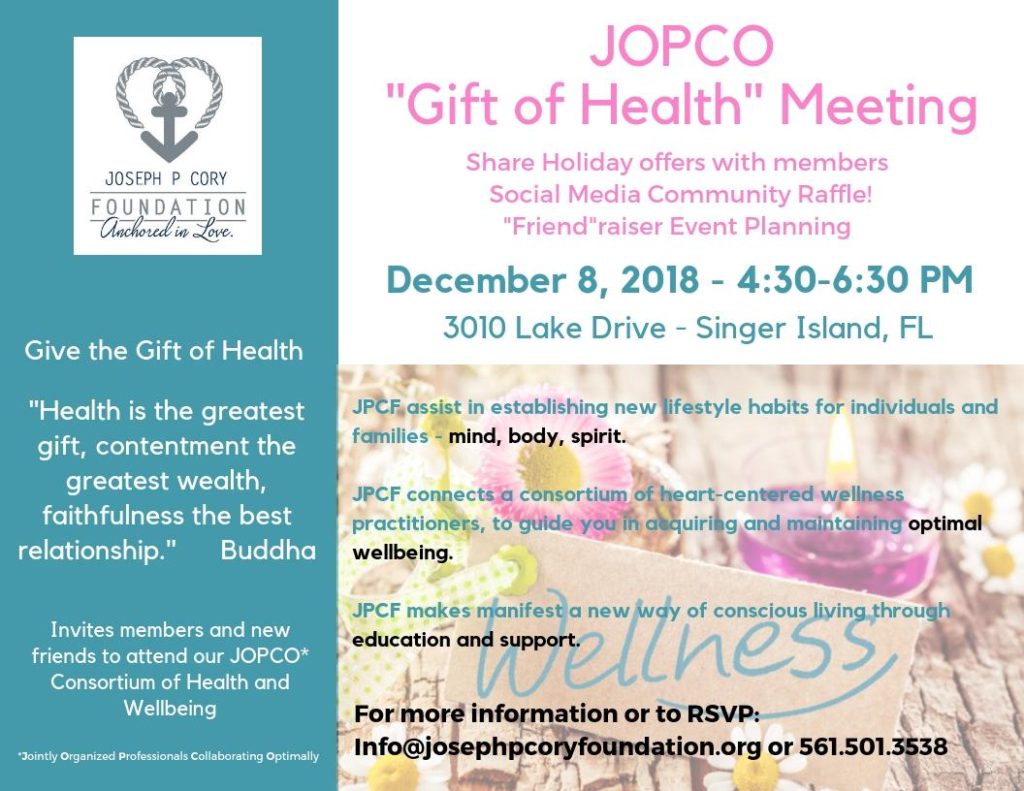 ENTER TO WIN GIFT BASKET  OF HEALTH -
Directions: Simply click this email link to enter Info@josephpcoryfoundation.org and put "Enter to Win" in the subject. You may hear more about this amazing basket of health and wellbeing on our "Gift of Health" Live Facebook event, Saturday, December 8, 2018 from 4:30-5:30 PM, EST.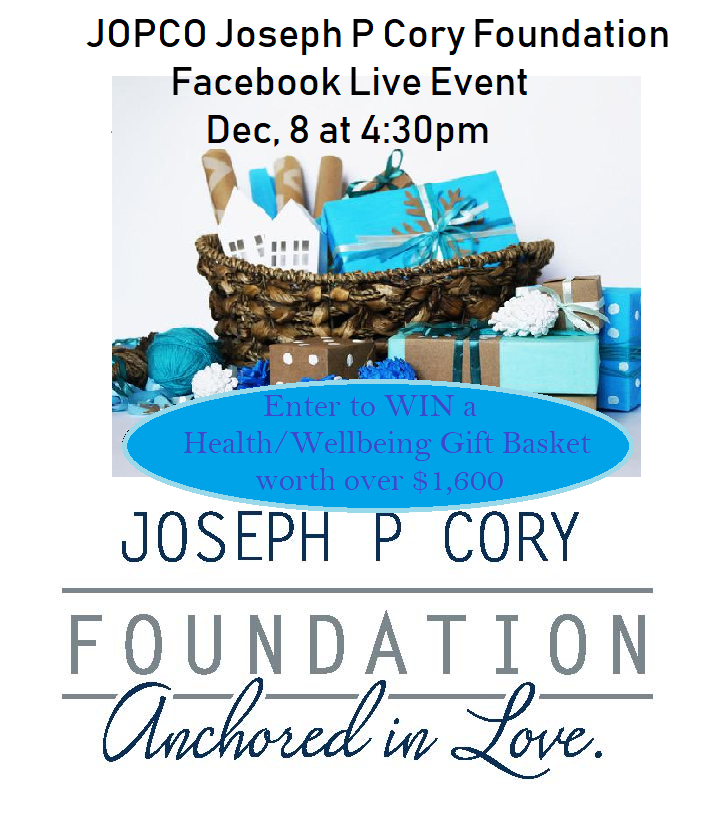 Contest Rules: Must be 18 or over to enter and live in Palm Beach County, Florida. JOPCO members and JPCF board members, staff and affiliates are not eligible, but may invite their friends, relatives and constituent groups. This may be posted and shared on their respective websites and social media channels.
Contest ends on Saturday, December 8, 2018, at 6:00 PM, EST. Drawing will be held on December 11, 2018 and the winner will be contacted. Your NAME ONLY will be mentioned on our website and social media channels, and by enteringyou agree. Should you wish to have a photo taken with the basket for posting purposes, that is left to your discretion. The Joseph P Cory Foundation is not responsible for the products and services that have been generously provided by our JOPCO members. There are no exchanges or returns on prizes. Your prize will be sent or delivered to the winner, once we have gathered your contact information. At the time of this posting, the prize package was worth over $1,600 in products, services and protocols.
#josephpcoryfoundation #JOPCO #wellnessandwellbeing #Speakersbureau #breasthealth
Wishing you Love and Light,

Nada M Cory
Founder and President, Joseph P Cory Foundation, Inc.
To view our JOPCO powerpoint presentation Click Here